Welcome to your online shop ersatzteile-landmaschinen.com !

Our company LANDTEC24 has been active in agricultural trade for a long time and was founded 20 years ago. Since about 10 years we are an efficient partner for our customers in the trade with spare parts for agricultural machines in replica and original equipment quality (OEM).

We sell products of many well-known manufacturers. Our spare parts for agricultural machinery are suitable for the brands New Holland, Case IH, Steyr, John Deere, Deutz Fahr, Amazone but also McCormick.

Our partners come from Germany and other European countries. Mainly we sell spare parts for agricultural machines of the brands ZF, GRAMMER, HYDAC, BOSCH REXROTH, MAHLE, GATES, SKF, INA FAG, KOYO, DENSO, MANN, DONALDSON.

Quality is important to us!
We act quickly, competently and reliably.
We orientate ourselves towards the customer.
We advise in a results-oriented manner.
We are committed to you, looking for alternative solutions.

As a company, we do professional work to keep your agricultural machinery, tractor and combine harvester operational. Satisfied customers who recommend us to others is our goal. Good communication is very important to us and is appreciated by our customers.

Values are important to us!

CONFIDENCE, RESPONSIBILITY and COMMUNICATION are very important to us!

7 Good reasons to choose Landtec24!
✅ After market spare parts for agricultural machinery
✅ Prompt preparation of individual offers
✅ Fair prices
✅ Competent advice
✅ Result oriented action
✅ Fast delivery on schedule
✅ High customer satisfaction

For more information and prices for spare parts you can contact us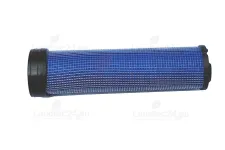 24,04 EUR
Weight per unit:
0,6
kg

53,79 EUR
Weight per unit:
2,1
kg

87682971, P119373, 1930748
52,36 EUR
Weight per unit:
1,4
kg